Presidential Records Management Directive
The "Presidential Memorandum -- Managing Government Records" was signed on November 28, 2011.  It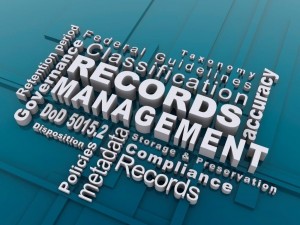 marked the beginning of an Executive Branch-wide effort to reform records management policies and practices and to develop a 21st-century framework for the management of Government records. Memorandum M-12-18, "Managing Government Records Directive," which was issued by NARA and OMB on August 24, 2012, provided goals, requirements, and deadlines for implementing the Presidential Memorandum. Together, these memoranda are commonly referred to as the "Presidential Records Management Directive."
The first goal of the Directive has two compliance deadlines:
By December 31, 2016, Federal agencies will manage both permanent and temporary email records in an accessible electronic format
By December 31, 2019, Federal agencies will manage all permanent electronic records in an electronic format
Since the Directive's release, there has been a wealth of additional guidance released, including NARA Bulletin 2013-02, Guidance on a New Approach to Managing Email Records, and NARA/OMB Memorandum M-14-16, which included NARA Bulletin 2014-06, Guidance on Managing Email, as well as numerous discussions and entries on the official blog of the Chief Records Officer at the National Archives.
Faced with rapidly evolving requirements, Federal agencies are finding that a key to achieving compliance is partnering with Millican & Associates to leverage our thorough understanding of and experience in managing Government records, documents, and processes.  Millican consultants and analysts are utilizing our Cost-Risk-Benefit methodology to support Federal agencies across the Government, including providing assistance to the U. S. Patent and Trademark Office, the Air Force Office of Special Investigations, and the Defense Civilian Personnel Advisory Service.